Cars
Services
Contact
Limo Partners
AIRPORT TRANSFER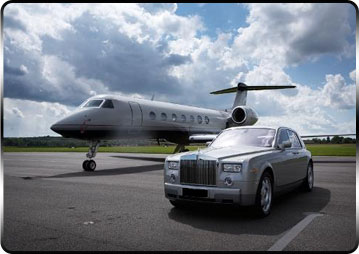 We offer both corporate and private airport transfers, whatever the occasion we will be delighted to help. Phantom Cars promises you the most stylish of vehicles in a range of colours to cater for individual taste and requirements. We pride ourselves on offering you the best possible choice of transport for airport transfer.
Corporate airport transfers require a service tailored to meet your business needs. Our professional chauffeurs will ensure they provide your client with the appropriate amount of attention. We are a company which you can trust to help you build working relationships with your clients. Our chauffeurs are specialised in transportation for cooperate events throughout the UK. They have experience in airport transfers and business meetings. Each Chauffeur will be smartly dressed in a suit, shirt and tie. Our professional chauffeurs are very courteous and highly trained and will ensure safe travel experience. Confidentiality is assured at all times for all our clients; you can be assured what goes on the car stays in the car, keeping all business discussion protected.
The Rolls Royce Phantom is nearly 20ft long and 6ft 6in wide making it noticeable; it is a statement of affluence. The interior of the Rolls Royce Phantom is a mix of old fashion luxury with contemporary comfort. It is exceptionally spacious and can seat up to four passengers. The long bonnet and strong 'C-Pillar' behind the rear doors and the discreet car window prevents passengers in the rear from being seen from on lookers as they're chauffeured around.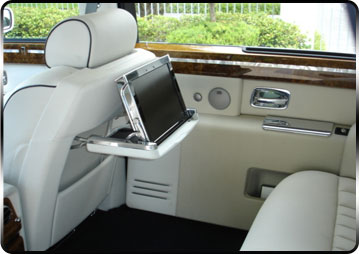 Coming back from holiday can always be depressing, so we have the perfect suggestion for you to arrive home on a high - Hire a Rolls Royce Phantom for you airport transfer. We will collect you from your airport and chauffeur drive you home. You will be so excited about the journey that you will have forgotten about your holiday blues! Hundreds of clients UK wide have taken us up on this service. It's a unique way to end your holiday.
The Rolls Royce Phantom is an utterly fabulously and awesome car, so hurry and hire with us and this car will make your airport transfer a fun and enjoyable experience in style and luxury. Each vehicle is equipped with satellite navigation systems providing our chauffeurs with up to date routes and road condition and traffic conditions to increase our efficiency and ensure our chauffeur is at the airport on time.
Phantom Cars can provide airport transfers from most major airports in the UK including East Midlands, Birmingham, Doncaster, Luton, Gatwick, Heathrow and many more. But if you are unsure then contact our head office and we will let you know.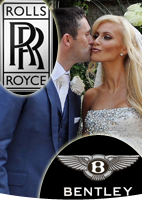 Bedford
- Birmingham - Bradford - Burton - Coventry -
Derby
- Leeds - Leicester - Lincoln - Loughborough -
Luton
- Manchester - Northampton -
Nottingham
- Oxford - Peterborough -
Sheffield
- Stoke on Trent - Wolverhampton - Worcester