Cars
Services
Contact
Limo Partners
Phantom Car Hire Peterborough
Rolls Royce Phantom car hire weddings - Welcome to Phantom car hire Peterborough. We have the latest Rolls Royce phantoms available for hire in Peterborough and surroundings areas for your wedding. Our silver Rolls Royce is the perfect wedding car to make your day even more special in Peterborough.
We cater for all faith weddings from one hour hire to all day events. Please call our wedding planner on 0800 316 6567 do discuss your personal needs. All our wedding packages come with a choice of bows, ribbons and a bottle of champagne. All our chauffeurs are professional and fully uniformed in a suit and tie. They will liaise with you to make your day stress free.
Phantom car hire Royal Ascot – Royal Ascot where the rich and famous enjoy the best horse race in the world. This event is attended by royalty. This is your chance to mix with the rich and famous, why don't you hire a Rolls Royce Phantom to travel there and back in luxury and style for this once a year event. This package includes picking you and your guests up from your home and taking you to Royal Ascot races. We will include two bottles of champagne and picnic tables and chairs for you to have lunch by the races. After the races we could take you into town to spend your winnings or drive you back home safely.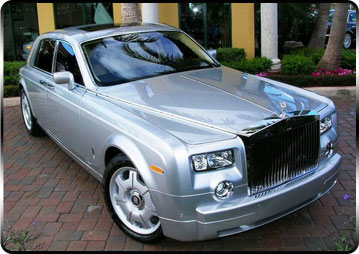 Phantom hire school proms – Proms are once in a lifetime event that every school leaver will have to attend. Why don't you do it in style and pure luxury by hiring a Phantom from Peterborough Phantom car hire? You and three of your friends can enjoy a one hour cruise in Peterborough before we drop you off at your prom venue in our £280,000 luxury silver Rolls Royce Phantom. If you really want to push the boat out then you can have a return trip back home. You and your friends will be envious by all others who attend your prom. If there is more people in your party then you could hire one of our exotic limousines from our sister company www.midlandslimos.com
Roll Royce car hire for all special occasions – If you have a golden anniversary, why don't you hire a Phantom from Peterborough Phantom car hire. After so many years together you and your loved one only deserve the best. The package can include return trips to the choice of your favourite restaurant for a meal or a theatre night via a slow city tour of Peterborough.
Valentines is the night that all couples should spend together, why don't you do it in style by hiring one of our exclusive Rolls Royce phantom cars. The package can include champagne, chocolates and roses please speak to us regarding which package is best for you and we can cater for you.
We also have packages for birthdays and dinner dates please call and ask for further information.
We also provide airport transfers in our Rolls Royce Phantom, from Peterborough to all major airports in the U.K like Birmingham international, heathrow, Gatwick, Manchester and Peterborough East Midlands airport.
Wedding Hire Peterborough - Rolls Royce Car Hire Peterborough - Phantom Cars Peterborough - Phantom Hire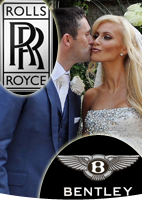 Bedford
- Birmingham - Bradford - Burton - Coventry -
Derby
- Leeds - Leicester - Lincoln - Loughborough -
Luton
- Manchester - Northampton -
Nottingham
- Oxford - Peterborough -
Sheffield
- Stoke on Trent - Wolverhampton - Worcester